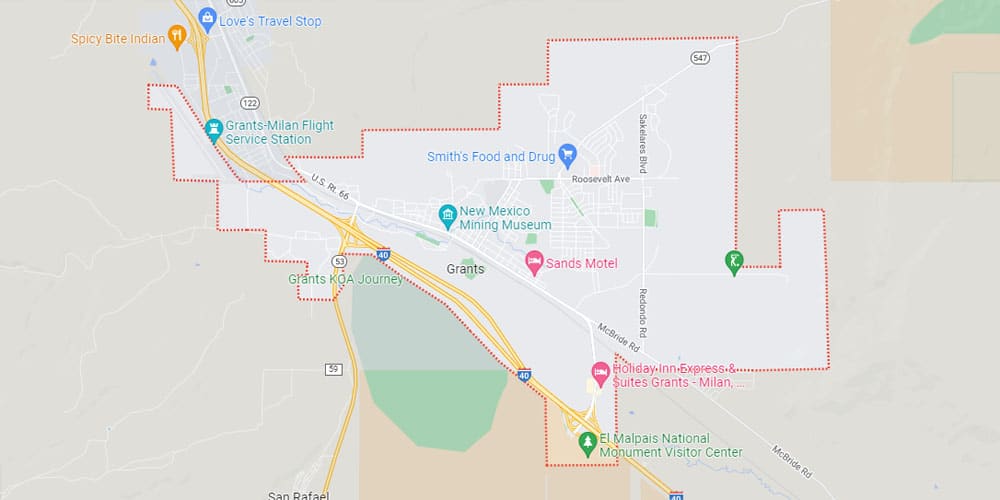 Towing Company
If your car breaks down or you get into an accident, you may find yourself stranded on the side of the road, and most of the time, it can get frustrating and become a dangerous experience. In this situation, it's essential to know who to call for help. 
A & A Towing Inc. is the leading towing service provider in Grants, NM. We offer local and long-distance towing, flatbed towing, and emergency roadside assistance. We have a wide range of towing services that can be tailored to your specific towing needs. We have a team of experienced and professional tow truck drivers committed to providing the best possible service, and we are always here to help.
A & A Towing Inc. offers towing services in Grants, NM, that include but are not limited to:
24-hour towing service
We understand how frightening and dangerous it is to be stranded on the side of the road. Because of this, we provide round-the-clock towing services to serve our customers better. Our team of knowledgeable and trained tow truck drivers routinely goes above and beyond the call of duty to assist you in getting back on the road as soon as possible. A & A Towing Inc. is available 24/7 for any type of towing service you may require.
Towing Recovery
A & A Towing Inc. specializes in towing heavy trucks and semis. We have all the high-caliber tools required for handling emergency towing and recovery. Your vehicles and loads will always be kept safe at our location because we have a dock ready for a load shift or load swap and permanently secured.
Winching Service
After a severe fall off a highway, we comprehend how frustrating it may be to get back on the road. Because of this, wenching services are beneficial. A & A Towing provides winching service to help you slowly and safely free your stranded car and get it back on the road. Our equipment is always maintained and driven by highly competent and experienced drivers. We understand that when your vehicle becomes stuck, you need assistance as soon as possible.
Heavy Duty Towing Service
Towing is not a job that can be done for everyone; what works on smaller vehicles might not work on larger ones like trucks and tractors. You can rely on A & A Towing for all your heavy-duty towing needs. We can tow any vehicle safely and effectively thanks to our cutting-edge equipment and highly skilled workers. A & A Towing has all the tools necessary to handle even the heaviest cars.
Why Choose A & A Towing Inc. in Grants, NM:
We at A & A Towing Inc. always believe that the quality of our services speaks for itself. We have become the leading towing service provider in Grants, NM, for over 20 years. We provide the highest quality of service to our customers, and our employees are the most qualified and experienced in the business. Whether you need a flatbed tow truck or a tow truck with a winch, A & A Towing Inc. have you covered.
Reliable & Trusted

Always on time

24/7 Emergency Towing

Licensed, Insured & Bonded

Affordable and Fair Pricing

Fast & quality assurance
---
Contact Us.
As the leading towing company in Grants, NM, A & A Towing Inc. is committed to providing compassionate service to its customers. One way that we do this is by understanding our client's towing needs and knowing that when someone is stranded on the side of the road feeling vulnerable and scared, we're always here to make you feel okay and that we always have a solution to get your vehicle running smoothly again and get them back on the road. Our goal is to make the process as smooth and stress-free as possible.
So whether you need a tow truck to get you back on the road or simply need some assistance changing a flat tire, we will be there for you. Contact A & A Towing Inc. today for all of your towing needs.